Posts: 1
Joined: Sun Sep 20, 2015 4:52 pm
What's your favorite Rogue Av.
---
Global Moderator
Posts: 4884
Joined: Sun Mar 07, 2010 5:35 am
Location: Russian Federation
Contact:
Mcafee. Always remove it from new Windows notebooks if found.
Ring0 - the source of inspiration
---
Good old ErrorSafe
---
Nortel Antivirus: "from scientists"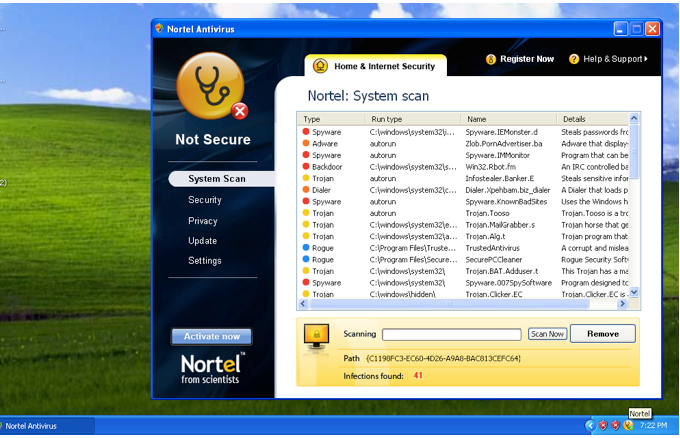 I really miss fake AV/scarware. Ransomware is fucking lame.
---
---
---